---
Cutting
We have two guillotine cutters, and we are capable of cutting paper up to 31."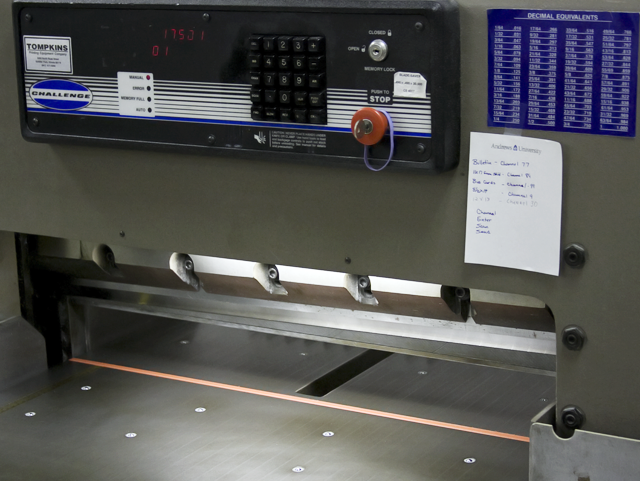 Collating
Our collating machine is capable of collating up to 9 sheets.  For more than 9 sheets, we have been known to use our machine to collate the sheets into multiple sections, and then hand-collate the sections.
Drilling
We have 1 and 3 hole drilling machines.  Our bits are 1/8″ for calendars, 1/4″, and 5/16″ for binders.  We can move the stops and combine the machines to achieve almost any hole combination desired.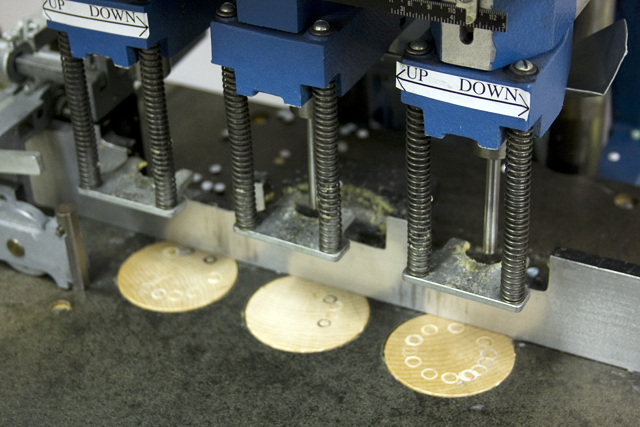 Saddle Stitching
This is the binding method used for publications such as magazines.  Each page is placed strategically on a spread so that when the end product is folded in half, the pages are in sequential order.  To have a continuous Saddle Stitched book without blank pages, the number of pages in the document must be divisible by 4.  (eg: 1,2,3,4,5,6,7,8 becomes 8,1,2,7,6,3,4,5.)  Page re-ordering and booklet making is something that we do here at LithoTech, free of charge.  Please do not submit reader spreads to be booklet made.
Laminating
Up to 12″ wide, with continuous feed material.  1 or 2 sides.  Laminating eliminates fuser marks, protects the print, and has a similar effect to varnish.  Thickness of our stock laminate is 0.002″.
Perfect Binding
This is the type of binding used for paper back books.  In order to do this type of binding, you need a book that is at least 1/4″ thick. (Roughly 100 pages.)  We do charge a set-up fee, so this type of binding is usually only considered with volumes in excess of 50.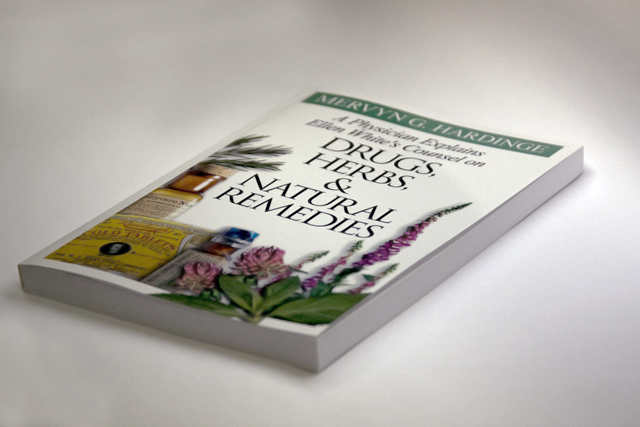 Spiral Binding
Spiral Binding is an attractive and inexpensive binding option for quantities as low as a single piece.  Black is the standard color that we stock, but we can obtain just about any color you wish.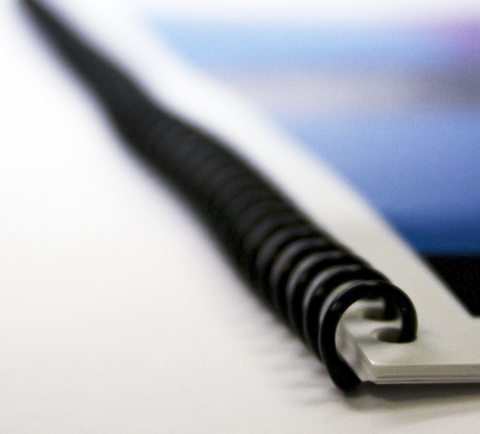 GBC (Comb Binding)
Comb binding is another option that we have available that is similar to spiral binding.  Black is the color that we normally stock, however we can obtain combs in many colors.  GBC is generally used for thicker books, as the square holes and thin plastic is kinder to the spine and durability is improved over coil binding.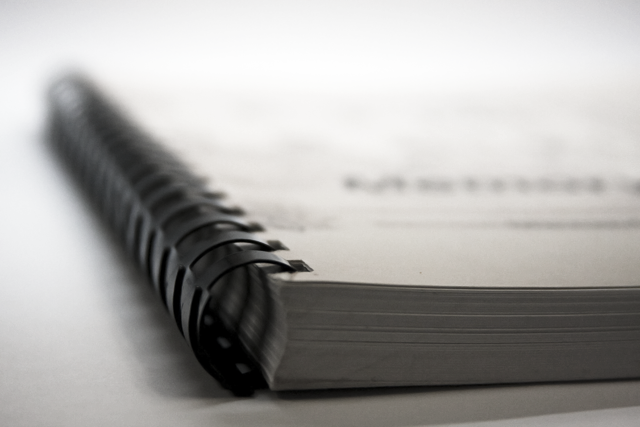 Tape Binding
Tape binding is basically a cloth spine with adhesive to bind the paper.  It can be applied using our Black and White copier, or manually.  Maximum thickness is 1/4″.
3-Ring Binders (With or Without Tabs)
One of our specialties is putting together binders with tabs and fold out sheets.
Bone Binding
Bone binding is like what you would expect to see on a school report.  It consists of a plastic clamp acting as a spine to hold the papers in place.  It is usually accompanied by a clear plastic cover and a hard plastic backing piece.  The spines are special order, so a few days lead time is required except in small quantities.
Stapling
We do not have an external stapling machine, however a few of our copier/printers are equipped with a stapler.  While printing, we can staple a corner to bind your copies, up to 1/8″ in thickness.  (Roughly 50 sheets of 20# offset.)
Shrink-Wrapping
We can shrink wrap pieces for a professional look, or to hold sheets together.  An example would be a course syllabus that is meant for a 3-Ring binder, with no binder supplied.  The wrap provides a convenient method to hold the sheets together.
Folding
Our folding machines can manage up to 4 folds in a Letter Fold, Z-Fold, Double Parallel Fold, or Right Angle Fold.  Maximum sheet size is 11″x17″.