Mac OSX [Recommended Client: Cyberduck]:
Start by going to the Cyberduck website.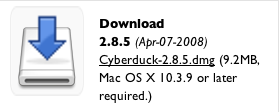 Download the installation file, found on the right side of the page.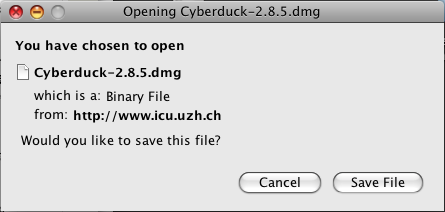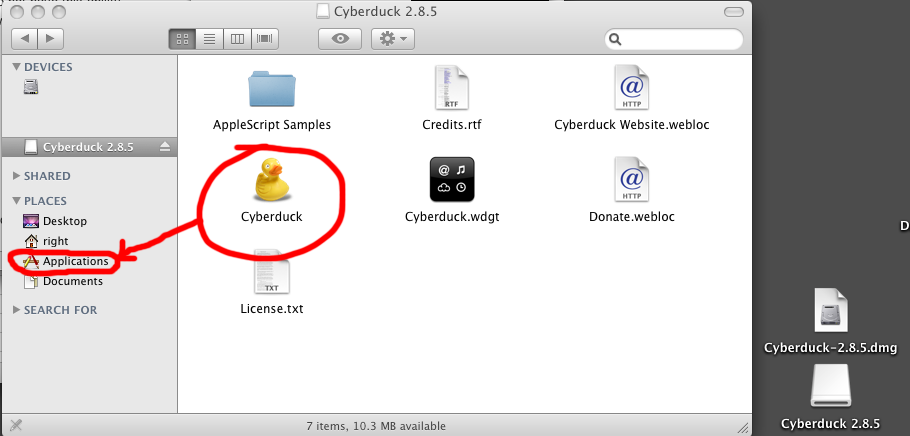 Install and run Cyberduck. (Drag the Cyberduck application to the Applications folder)

Click on Open Connection.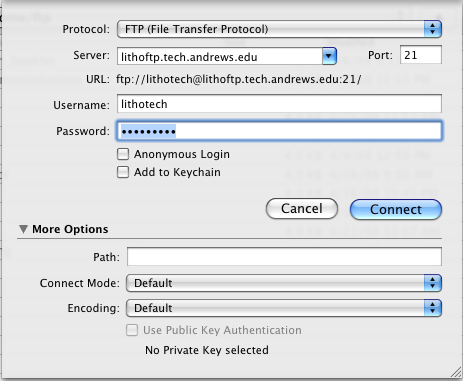 Type in the lithotech username and password as shown above and choose "Connect." You should now be able to create a folder with a meaningful title, and drag and drop your files into that folder.