Windows [Recommended Client: Filezilla]:
This guide was done on Microsoft Windows XP.  It should be similar for other versions of Windows, such as Vista.  Start out by going to the FileZilla website.

Select the FileZilla Client option.

Then choose the setup.exe option.
This will send you to a page at SourceForge.net where your download should begin. You may have to fiddle around with finding a mirror that works. (I did while I was writing this guide.) The solution that ended up working for me was clicking on:

and choosing the option to automatically search for a new server. Try clicking around a few times and you should get one that works, if it didn't work on the first click for some reason.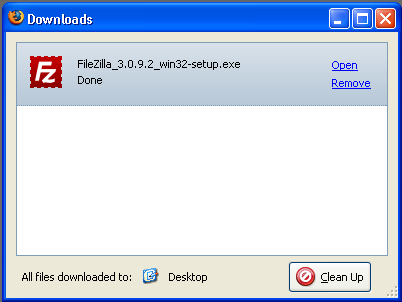 Open/Run the file when it finishes downloading.

Click OK if you agree to the security risk.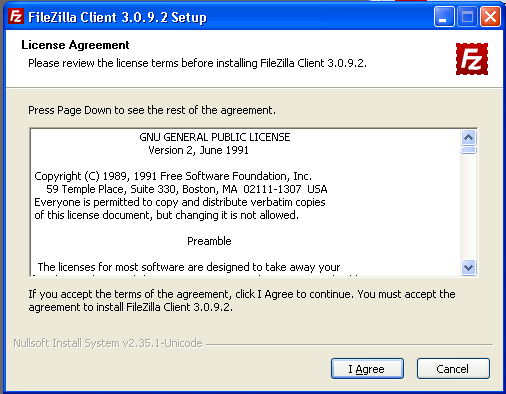 Select "I Agree," if you do agree to the license agreement.
Choose Next.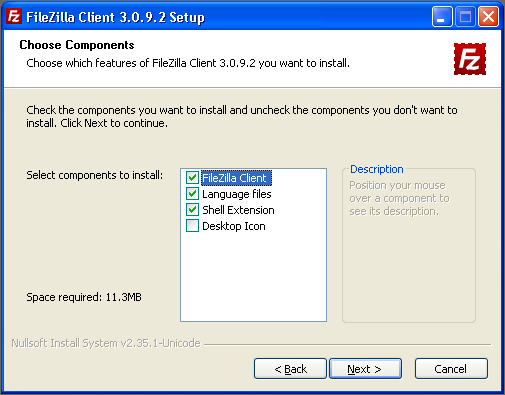 Choose Next Again.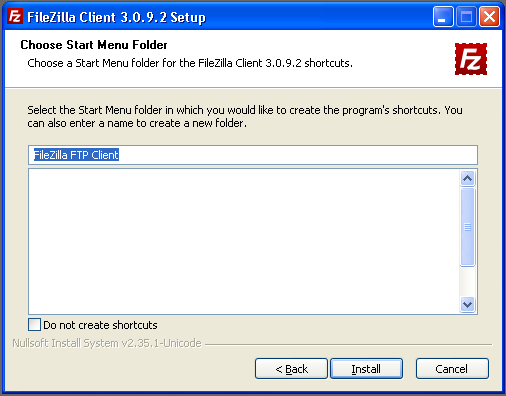 Choose Install.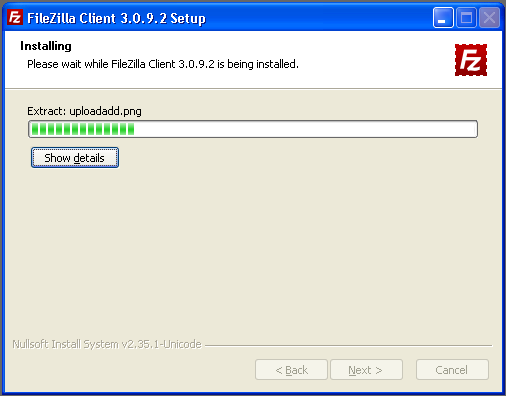 Wait for the bar to traverse the dialog box.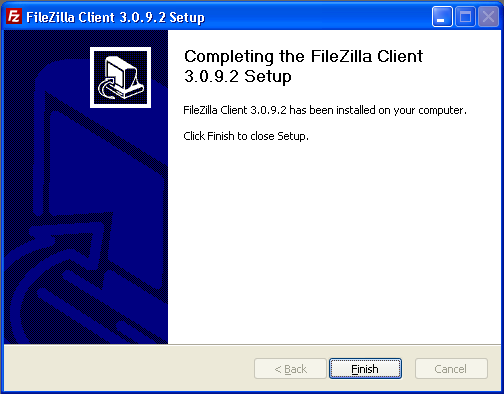 Click finish. The FireZilla FTP Client is now installed and ready for use.

Click on Start->All Programs->FileZilla FTP Client->FileZilla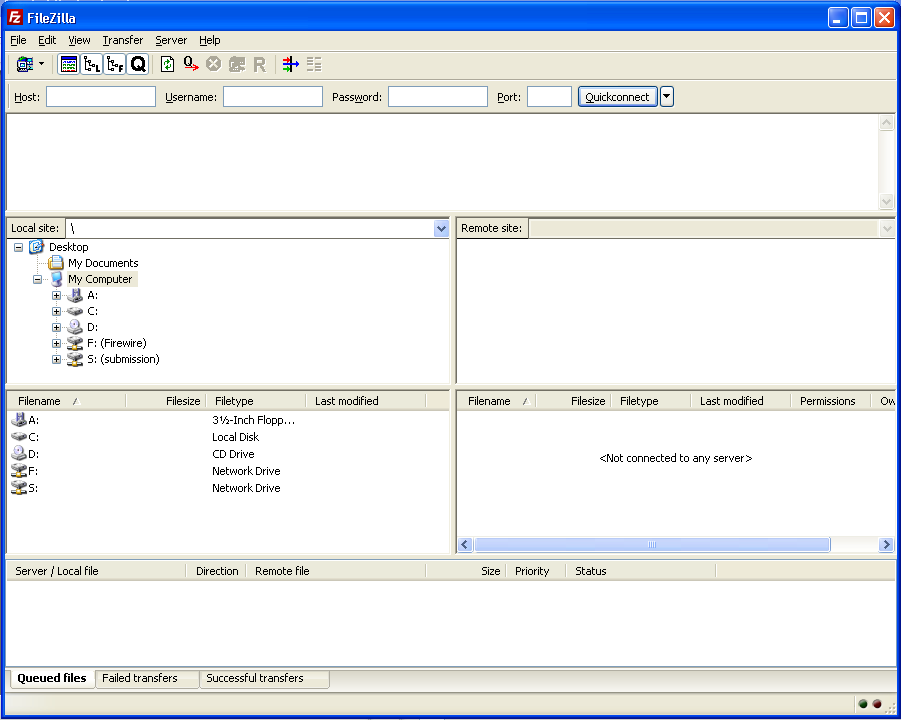 In the upper left hand of this window, there is an icon that has a few computers and a globe. When you hover your mouse over it, a pop up notification says: "Open the Site Manager." Click on this button.
Alternately, click on File->Site Manager…

Click on "New Site," then type the information as shown. If you need the password, please call us.